John Lewis is often quoted using one of his favorite phrases, "Good Trouble." It refers to the need for all good people to rise up and stand up against any forms of oppression. During these troubled times where COVID leaves us uncertain and the lives and legacies of Black men are struck down by bullets and the knees of unrepentant law enforcement it can be tiring and exhausting to see light at the end of the proverbial tunnel. But change is happening. Since the world gasped in horror at the inexcusable deaths of Ahmaud Arbery, Breonna Taylor, and George Floyd people, corporations, and municipalities have decided to cause just the sort of good trouble Lewis is so known for creating in countless marches, sit ins, and rallies. Doctors and first responders are our new heroes, police brutality is under scrutiny, and institutional inequities and the images that sustain them are being challenged and removed. In reflection on a list of films that demonstrate what good trouble is, I decided to also make it a requiem of sorts highlighting people we cannot forget as a somber reminder that sometimes change from an unfortunate moral cost.
Sorry to Bother You (2019)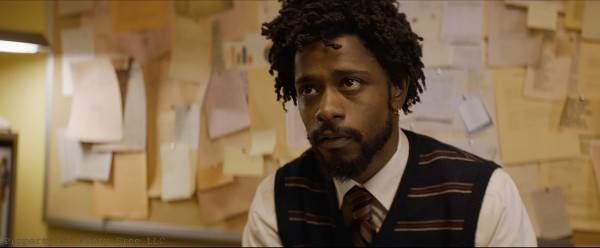 Jason Hargrove, the Detroit bus driver who went viral when he posted a video on Facebook after a passenger coughed on him. His pissed-off, expletive rant was a plea for people of Detroit to take the novel Coronavirus seriously. "This is real," Hargrove pleaded. "And y'all need to take this serious." It took his death for Detroit to act after bus drivers refused to report work stating the transit authority didn't do enough to protect the workers. This brings me Sorry to Bother You, and while it doesn't deal with a health crisis, Beneath Boots Riley's workplace fantasy is a sharp commentary on corporate greed at the expense of its workers and the need for organized labor. In the film Lakeith Stanfield plays Cassius Green, who finds success at his telemarketing job by using his "white voice" or code switching to get the sell. As his star continues to rise, he gets trapped between success and loyalty to his friends who are fighting for better pay and work environment.
How to Survive a Plague (2012)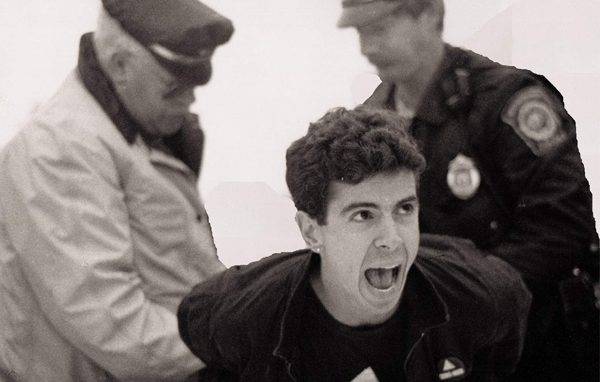 In a recent New York Times feature Alexander Chee strikes a compelling parallel of how the U.S. failed at handling the AIDS crisis and the current COVID crisis resulting in countless deaths and an erosion of confidence in our health care system. In the U.S. alone, over 2 million people have contracted the Coronavirus with over 122,000 deaths. According the CDC, as of 2001 over 450,000 people have died from AIDS with 13,000 people dying annually from its complications. David France's award-winning documentary chronicles efforts to stop the AIDS pandemic through the actions of ACT-UP, a grassroots organization that fought to help people living with the virus by demanding research and treatment. The film is a compilation of personal, news, and curated footage to tell a powerful story of what can happened when ordinary citizens fight back against systemic homophobia and stigmas to bring about change. Silence equals death.
The Hate U Give (2018)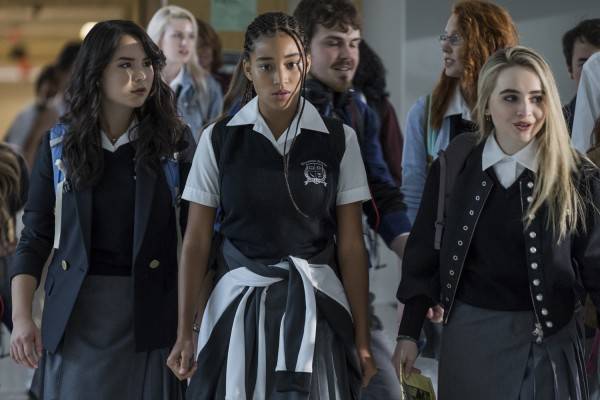 The death of Oscar Grant, a young black man who was shot and killed by a police officer at the Fruitvale train station sparked a national debate and inspired works in literature and film. His death in 2009 inspired Angie Thomas to write The Hate U Give in 2017. The film was adapted by Audrey Wells and directed by Soul Foodcreator George Tillman Jr. The film follows Starr Carter (Amandla Stenberg) a high school student who lives in a black neighborhood but attends a prestigious white school. After she witnesses her best friend Khalil (Algee Smith) gunned down by a police officer the film breaks down the relationship between the legal system and people of color, the complex system of inequity in black communities, and the passive apathy whites have towards their plight. In the end Starr must choose to accept the status quo of a broken system or stand up against the injustice.
Just Mercy (2019)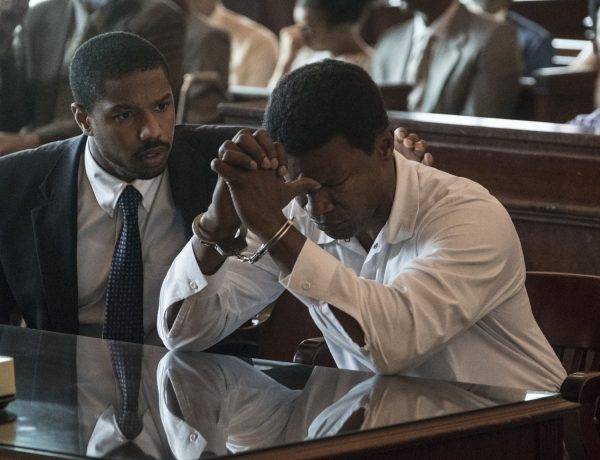 According to the Equal Justice Initiative, 1,518 people have been executed in America since 1973. In that time, 169 people have been exonerated and released from death row. An example of such is George Stinney, a 14-year-old boy was the youngest person to be executed in 1944. Nearly 70 years later, the South Carolina courts posthumously exonerated him as the judge ruled the court-appointed attorney did nothing to defend his client. Stories like this, specifically the case of death row inmate Walter McMillian became the focus of the book, Just Mercy and later a film of the same name. Co-written and directed by Destin Daniel Cretton, the film follows attorney Bryan Stevenson (Michael B. Jordan) and his attempt to free McMillian (Jamie Foxx) as it becomes the springboard to the Equal Justice Initiative, the organization he founded to end mass incarceration and challenge racial and economic injustice. Cretton's beat-by-beat storytelling provides and inside view of judicial bias and how these disparities affect the incarcerated and the community around them.
King in the Wilderness (2018)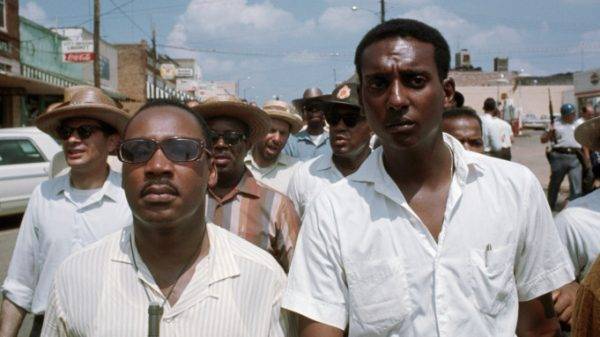 It has long been debated that Dr. Martin Luther King Jr. predicted his own death. In his last speech "I've been to the Mountaintop" at the Masonic Temple in Memphis, Tenn. King seems to tell the crowd of sanitation workers that his end may be nigh. "I've seen the promise land," he preaches. " I may not get there with you. But […] we as a people will get to the promised land." The moments leading up to one of King's greatest speeches and his assassination is the focus of the HBO documentary, "King in the Wilderness." Written by Chris Chuang and directed by Peter Kunhardt the film gives first person accounts of the latter years in King's nonviolent approach towards civil rights and social change. Featuring stories by John Lewis, Harry Belafonte, CT Vivian, Jesse Jackson, and other leaders the anecdotes along with archival footage humanize King, baring his flaws yet elevates his character and ultimate calling.
Fruitvale Station (2013)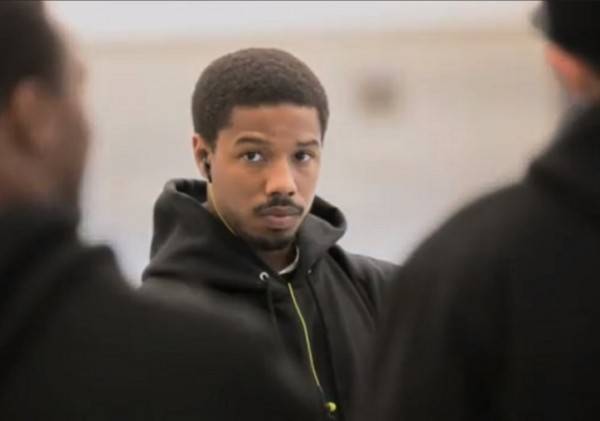 Oscar Grant III's death by the hands of a BART Police officer was captured by cellphones and sparked a series of protests and riots in San Francisco. Ryan Coogler chronicled the events leading up to his death on New Year's Eve in 2008 in his debut feature film. Starring Michael B. Jordan, we follow Grant from sunrise to his untimely death. While stories surrounding Grant's death continue to illustrate media bias towards Blacks, Coogler takes particular care to restore Grant's dignity, humanizing him – and ordinary man, and ordinary day, and yet an all-too-common outcome for black men.
Malcolm X (1992)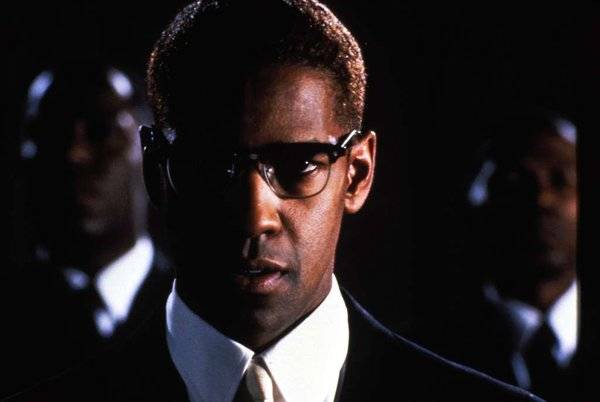 After the fatal shooting of Michael Brown, the town of Ferguson, Missouri erupted into two weeks both riots and protests. The people had reached its breaking point and the subsequent riots that occurred made clear their point would be made by any means necessary. While the frustrations of economic inequity and police aggressions are not the focus of his film, Spike Lee captured the evolution of Malcolm X and his approach towards black pride and solidarity against the suppressive yolk of racism and system economic exclusion. Lee takes unparalleled care in capturing the man, portrayed by Denzel Washington. The duo of Lee and Washington tell a different story than what was known in our collective culture. We see his tenacity, his strength, his capacity of love for his people and his community – galvanizing them to thrive, and protect themselves no matter the odds with powerful cinematic moments that are to this to this day absolutely breathtaking.
Do the Right Thing (1989)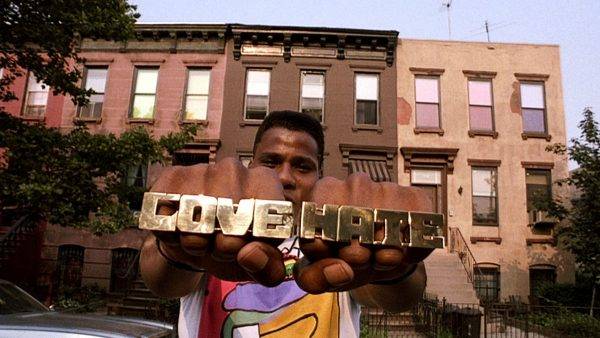 "I can't breathe." These final words have been passed down from brotha to brotha like a baton in the strangest of relay races as we spectate in horror time and again to the results of police bias and overreach of authority. The first time most saw this was the death of Radio Raheem (Bill Nunn) in Spike Lee's Do the Right Thing. Since then, his fictional death has been passed to Eric Garner, Freddie Gray, Manuel Ellis, and most recently George Floyd. Lee's Brooklyn story is a powder keg of unrest surrounding a pizzeria owner, Sal (Danny Aiello), his racist son, Pino (John Tuturro), the community Black activist, Buggin Out (Giancarlo Esposito), and Raheem with Mookie (Spike Lee) smack dab in the middle. Lee miraculously pulls all this off within the period of one day yet meticulously weaves his story with different voices and perspectives that culminates into a no holds barred conclusion that illustrates the opening song by Public Enemy, "Fight the Power."
LA 92 (2017)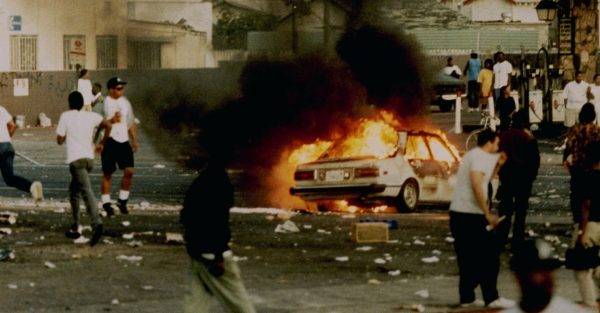 It's fascinating and chilling to watch the old adage of "Those who do not learn from history are doomed to repeat it" manifest in Daniel Lindsay and T.J. Martin's documentary. Told as a cautionary tale of what happens when a city fails to address the systemic ills and racism of its past. Comprised completely of archival footage Lindsay and Martin construct a timeline of events leading up to and show the outcome of the riots that leveled parts of South Central during the week-long uprising. While the riots are primarily focused on the events surrounding the beating of Rodney King captured on video, the directors respectfully illustrate a second cause with the death of Latasha Harlins a 15-year-old girl whose death was captured on security footage when Soon Ja Du shot her in the head in 1991.
I Am Not Your Negro (2017)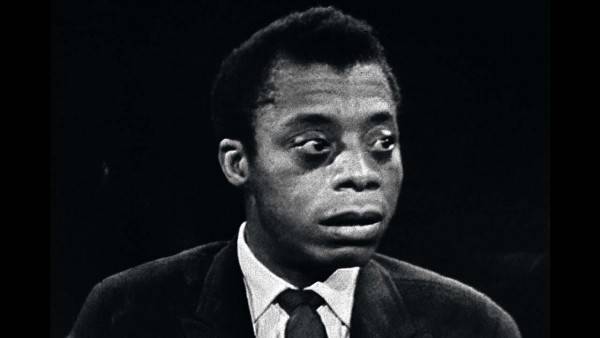 The cultural unease surrounding the death of Travon Martin at the hands of George Zimmerman helped spawn the Black Lives Matter movement across the world and becomes one of many points of illustration in filmmaker Raoul Peck's documentary. Using Baldwin's unfinished manuscript Remember This House to describe racism in America as he recollects his relationships with Medgar Evers, Malcolm X, and Martin Luther King Jr – all activists, all assassinated. Peck's decision to keep Baldwin's words in the past allude to a universal truth that not much has changed. Supporting the eloquent love letter to his friends now lost, Peck's use of archival footage of then from the civil rights movement up to present day including the beating of Rodney King and the Black Lives Matter movement make for a compelling argument on the beauty of Blackness against the ills of racism and inequality in America.
Selma (2014)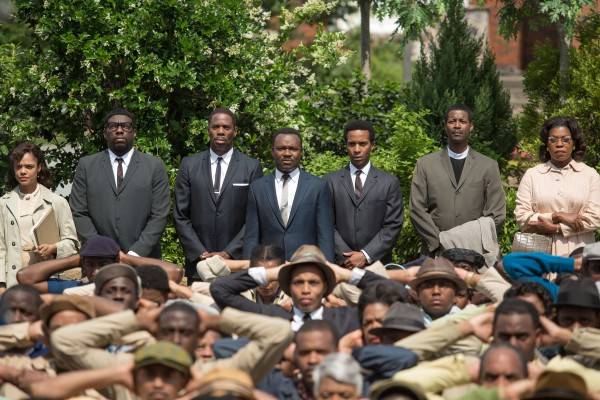 The march from Selma to Montgomery during the summer of 1965 was one of many quintessential moments on the path to equal rights and representation under the law in America. The origins of this event are beautifully told in Ava DuVernay's Selma. Without excusing the ignorance and atrocities of the time including the bombing of the 16th Street Baptist Church in Birmingham and Bloody Sunday in Selma, Alabama, respectively , DuVernay paints an uncluttered and unflinching look at the times, its oppressors, and more importantly its leaders and the community that supported them.
Honorable Mentions:
13th (2016)
If Beale Street Could Talk (2018)
Blindspotting (2018)
Freedom Summer (2014)
Get On The Bus (1996)
The Birth Of a Nation (2016)
4 Little Girls (1997)
Copwatch (2017)
The Blood is at the Doorstep (2017)
Night Catches Us (2010)
The Central Park Five (2015)
---